Join us for "Closing the Evidence Gap for Food Systems Transformation" on Monday, July 26 at 19:30-20:20 CEST for this dynamic session focused on the challenges and opportunities for more and better data, more useful data, and more data use for food systems transformation.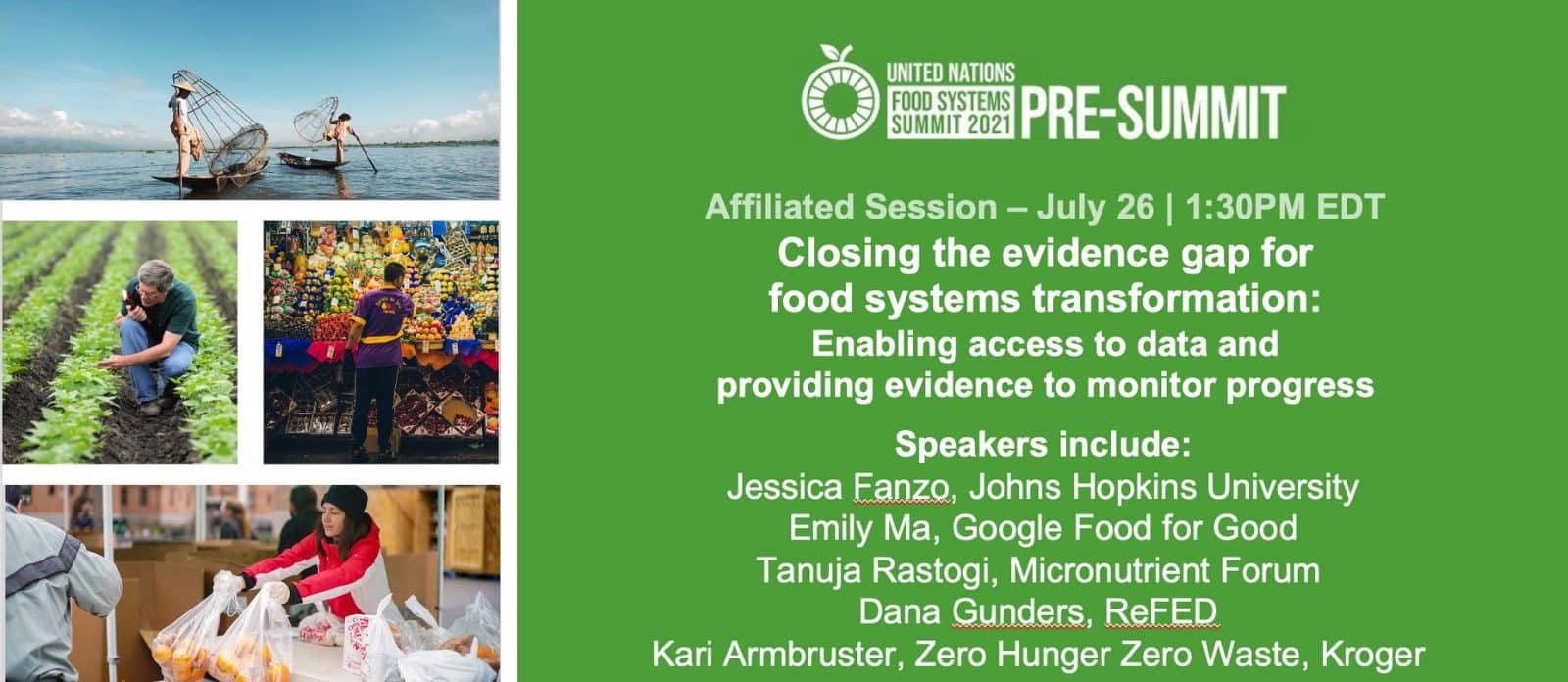 Dr Jessica Fanzo of Johns Hopkins Bloomberg School of Public Health will moderate a panel discussion to inspire creative thinking about what can be possible to use resources efficiently and increase the ability to share data and analysis tools easily and securely. Expert panelists such as Tanuja Rastogi, The Micronutrient Forum; Dana Gunders, ReFED; Kari Armbruster, Zero Hunger Zero Waste, Kroger and Emily Ma, Head, Google Food for Good will weigh in with their perspectives. 
🗓 Mark your calendar so you don't miss this event! Register here.