MMS Stakeholder Alignment Consultation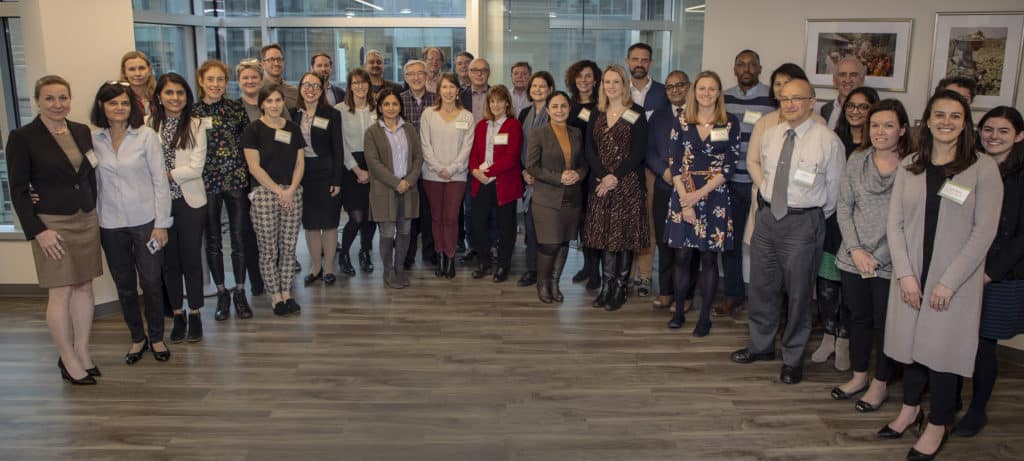 On February 5 and 6, 2020, the Micronutrient Forum, sponsored by Kirk Humanitarian, convened 43 stakeholders from 27 organizations from foundations, academic institutions, implementing organizations, the private sector, government, and non-governmental organizations to identify, inform, align, and accelerate activity on multiple micronutrient supplementation for pregnant women.
The key objectives for this consultation were to:
           1. Achieve a greater understanding of the current evidence base, advocacy efforts, policy environment, and program implementation related to MMS.
      2. Identify impediments to MMS implementation (including gaps in implementation research) in terms of supply, demand, and delivery.
          3. Develop an agenda to align donor interests and MMS advocacy, policy, and implementation (including implementation research) priorities.
      4. Achieve a greater shared understanding of the upcoming advocacy opportunities for MMS vis-a-vis the MNF 5th Global Conference and the N4G Summit.
Discussion and Conclusion of the Consultation
While it is generally agreed that MMS is a superior to IFA and has been demonstrated to be efficacious, safe, cost effective, and affordable, the focus of advocacy and programs should be on the overarching goal: to improve maternal nutrition and positively impact the health and well-being of women, infants and young children. Advocacy on MMS should, therefore, be around the need for a comprehensive package of interventions to improve maternal nutrition, not just the use of a single product. Not all stakeholders will have MMS at the center of their work; some organizations will prefer to focus on improving ANC service delivery channels, and all these actions are needed to improve maternal health and nutrition, including the effective use of any type of micronutrient supplements. It is important to address the questions raised during the consultation in advocacy plans and materials as these are questions that will be brought up at the country level as well. There was an emphasis on the importance of including maternal health experts in future and better coordination between the nutrition and maternal and child health communities.
To further facilitate dialogue and collective action on this agenda, the Forum together with partners committed to further build, formalize, and lead the MMS Stakeholder Group, add local and country representatives, monitor progress on the agreed actions, share learnings, and facilitate maternal nutrition and MMS in global advocacy.
The following four concluding statements were prepared by the Forum based on the dialogue during the MMS Stakeholder Consultation:
MMS is a superior product to IFA, especially for underweight and anemic women,  in promoting positive pregnancy outcomes, including LBW, SGA, preterm birth, and other factors.
Maternal nutrition and ANC must be prioritized globally, and MMS programs present valuable opportunities to strengthen maternal care and ANC.
The nutrition community is committed to partnering with national government entities and other relevant stakeholders to develop effective and context-specific programs.
With key advocacy events occurring in 2020, all MMS stakeholders, with support from the Forum, will continue and strengthen advocacy efforts to build on the current momentum for MMS.
      Key documents related to the Stakeholder Alignment Consulation: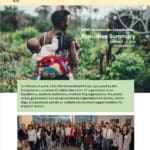 MMS Stakeholder Consultation Meeting Executive Summary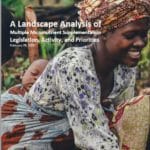 A Landscape Analysis of MMS Legislation, Activity, and Priorities

Presentations from the consultation:
MMS Alignment Consultation Welcome Day One (S Osendarp)
Impact of Antenatal MMS on Women's Health and Pregnancy Outcomes (R Black) 
Global policy and update: translating evidence to action (P Christian) 
Global Database on the Implementation of Nutrition Action (GINA) (T Snyder) 
Accessing MMS Product Supply (C Ajello) 
MOMS MMS Cost Benefit Tool (J Busch-Hallen) 
Antenatal MMS in Bangladesh: JiVitA  Overview (K West) 
Bangladesh: One MMS a Day and a Healthy Baby is on the Way (M Bajoria)
               Related article from Sight and Life Special Report on MMS 
Haiti Implementation Research (K Hurley) 
Nutrition for Growth Summit: Food, Health and Prosperity for All (A Rigsby) 
MMS Alignment Consultation Day Two (S Osendarp) 
Draft Implementation Roadmap (C Ajello) 
Understanding the Assets and Gap to Create an Enabling Environment for MMS (K Kraemer)