The Micronutrient Forum benefits from the leadership, guiding hand and dedication of extraordinary professionals to oversee the implementation of the strategic plan and the delivery of the biennial global conference.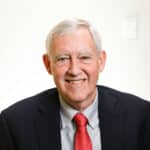 Howarth (Howdy) Bouis, Ph.D. - Chair of the Board of Directors
HarvestPlus Founding Director, Retired, Philippines, World Food Prize Laureate, 2016
As director of HarvestPlus (2003-2016), Howarth Bouis coordinated an interdisciplinary, multi-institutional effort to develop, test, and disseminate micronutrient-rich staple food crops to reduce mineral and vitamin deficiencies among malnourished populations in developing countries. Since 1993, he has sought to promote biofortification globally. In 2016, Bouis was awarded the World Food Prize, in recognition of the accomplishments of the HarvestPlus team.
Dr. Bouis received his B.A. in economics from Stanford University and his M.A. and Ph.D. from Stanford University's Food Research Institute, a program in agricultural economics. His past research at the International Food Policy Research Institute (he joined IFPRI in 1982 as post-doctoral fellow) focused on how economic factors affect food demand and nutrition outcomes.
During 2018 and until June 30, 2019, Dr. Bouis served as the interim CEO of HarvestPlus. He now resides in the Philippines, undertaking activities as HarvestPlus Founding Director; Emeritus Fellow, IFPRI; Senior Fellow, Southeast Asian Regional Center for Graduate Study and Research in Agriculture (SEARCA); and Guest Scientist, International Rice Research Institute (IRRI). In addition, he chairs the Board of Trustees of the Micronutrient Forum. In 2017, he was awarded the degree of Doctor of Science, Honoris Causa, by the University of Greenwich.
Prior to beginning his graduate studies, Bouis worked for three years (1972-75) as a volunteer in the Philippines with Volunteers in Asia.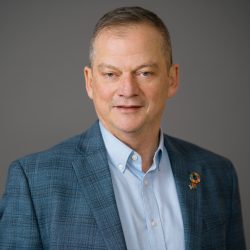 Shawn K. Baker - Vice-Chair of the Board of Directors
Chief Program Officer, Helen Keller International, USA
Shawn Baker leads Helen Keller's global efforts to support the world's most vulnerable communities through strengthening food and health systems using scientifically-proven solutions that are feasible, scalable, and equitable. He is based in Dakar, Senegal.
Prior to re-joining Helen Keller, Mr. Baker was the inaugural Chief Nutritionist at USAID and first Director of Nutrition at the Bill and Melinda Gates Foundation. He has more than 35 years of experience in global public health and nutrition, including 19 years at Helen Keller Intl as country director in Bangladesh and Vice-President for Africa, and 25 years living in sub-Saharan Africa and South Asia.
While at USAID, Mr. Baker chaired the Agency's Nutrition Leadership Council and the US Government's Senior Nutrition Champions group. He served for over eight years on the Technical Review Panel for The Global Fund to Fight AIDS, Malaria and Tuberculosis, which he chaired until November 2014. He was previously chair of the Executive Committee of the Scaling Up Nutrition Movement, later serving as special advisor, and served on the board of the Global Alliance for Improved Nutrition from 2013-2016. He is currently one of the co-chairs of the Stakeholder Group for the Global Nutrition Report. He was awarded the Officier de l'Ordre du Mérite du Niger by the Presidency of the Republic in 2001.
Mr. Baker has a master's of public health from Tulane University, with concentrations in international health and nutritional epidemiology and a bachelor's of science in biology from the University of Miami. He is based in Dakar, Senegal.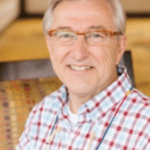 Clayton Ajello, Dr.P.H.
Managing Partner, Inlexo, USA
Dr. Clayton Ajello is an infectious disease epidemiologist, health sector entrepreneur, and business executive with lengthy experience in the academic, non-governmental, and private sectors. As a special advisor, Clayton has led/collaborated with expert teams providing technical assistance services in more than 30 countries to advance critical public health initiatives. Clayton's special interest is assisting non-profit organizations seeking to bring about very large-scale implementation of innovative, sustainable, high impact, evidence-based public health interventions or initiatives in low- and medium-resource settings.
Clayton provides strategic, operational and business advice to the boards and management teams of organizations, and/or to the leadership of their program and corporate service units. He also participates in multiple task forces contributing to global public health policy and program design. Currently, Clayton works with The Vitamin Angels Alliance as a senior advisor and board member advising on its approach to global scaling of multiple micronutrient supplementation for pregnant women.
Clayton previously served as vice president for international programs at The Johns Hopkins University/JHPIEGO; as a faculty member in the Department of International Health of the Johns Hopkins Bloomberg School of Public Health; founder and president of the for-profit company LearnWare International Corporation; and as an associate in the Population and Health Division of the World Bank.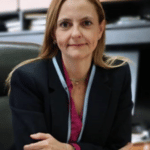 Anabelle Bonvecchio, Ph.D.
Director of Nutrition Policies and Programs, National Institute of Public Health, Mexico
Dr. Anabelle Bonvecchio Arenas is an International maternal and child nutrition specialist with 25 years of experience in implementation research, including the design and evaluation of strategies and programs to prevent malnutrition, micronutrient deficiencies, and childhood obesity.  She is a nutritionist from the Central University of Venezuela.  She obtained her master's degree in Public Health from Emory University, Atlanta, and a Ph.D. in Public Health, Health Systems, from the Mexican School of Public Health. She belongs to the Mexican National System of Researchers and is a member of the National Academy of Medicine of Mexico.
She has been a consultant for different international organizations such as the Inter-American Development Bank, World Bank, World Food Program, CARE, UNICEF, GAIN, Micronutrient Initiative, among others in different countries such as Ecuador, Panama, Guatemala, Colombia, Bangladesh and Vietnam. She has been principal investigator of more than 25 projects and co-investigator in more than 20. She has more than 55 peer-reviewed publications related to the design of interventions for behavioral changes, use of fortified supplements, childhood obesity, consumption of sugary drinks, among others.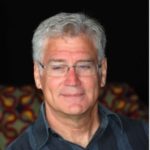 Kenneth Brown, M.D.
Distinguished Emeritus Professor, Department of Nutrition and Institute for Global Nutrition, University of California, Davis, USA
Dr. Kenneth Brown is an Emeritus Distinguished Professor in the Department of Nutrition and Institute for Global Nutrition at the University of California, Davis. He completed medical studies at the University of Pennsylvania and trained in Pediatrics at the Boston Children's Hospital Medical Center. Dr. Brown has conducted research and published more than 350 articles on the causes, complications, treatment, and prevention of childhood undernutrition in low-income countries, focusing on infant and young child feeding practices, relationships between infection and nutrition, and control of specific micronutrient deficiencies, including zinc, iron and vitamin A.  He has served as Founding Director of the research unit in International and Community Nutrition at UC Davis; Founding Chair of the International Zinc Nutrition Consultative Group; committee member of multiple global health organizations and technical expert groups; and editorial board member of several leading nutrition journals. He is a past-President of the Society for International Nutrition Research, Fellow of the American Society of Nutrition and the International Union of Nutrition Sciences, and a recipient of the Kellogg Award for International Nutrition Research, the McCollum Award, the Rainer Gross Award, the Suskind Award for Pediatric Nutrition and the Prince Mahidol Award for nutrition and public health.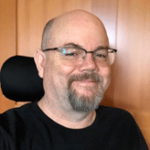 Russel Hill
International Legal and Compliance Executive, USA
Russ Hill is an international legal and compliance executive with 25 years' experience. Russ served as chief compliance officer and vice president of legal for companies listed on the NYSE, NASDAQ and Swiss stock exchanges. He has lived and worked in the U.S., Canada, Europe and China. His experience includes leading major acquisition, IPO and debt financing transactions as well as creating and leading successful compliance programs. Before his corporate career, Russ was a partner in two major law firms where he specialized in intellectual property and complex litigation. During those years he was consistently named as one of the Best Lawyers in America. 
Russ earned his law degree at the University of California, Berkeley where he was a member of the Order of the Coif and the California Law Review. He holds a master's degree in international relations and bachelor's degrees in social science and electronics engineering. 
Russ is admitted to the state bars of California and Washington as well as the United States Supreme Court and other appellate and federal district courts. He also is a registered patent attorney in the U.S. Patent & Trademark Office.
Russ was an avid alpine skier and marathon runner before an accident left him a paraplegic. He now enjoys hand cycling and adaptive kayaking as well as painting and volunteer legal work.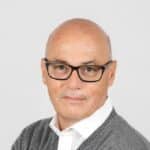 Klaus Kraemer, Ph.D.
President, Sight and Life Foundation, Switzerland
Dr. Klaus Kraemer is the Managing Director of Sight and Life, a nutrition think tank headquartered in Switzerland, and Adjunct Associate Professor in the Department of International Health of Johns Hopkins Bloomberg School of Public Health, Baltimore, USA. Sight and Life informs, supports, designs, and incubates evidence-based malnutrition solutions at the convergence of the public and private sectors. Sight and Life works with unique, diverse partners on the toughest challenges in nutrition, using scientific evidence to change the way nutrition is delivered to people who need it most.
Klaus is the editor of Sight and Life magazine, a scientific magazine on food, nutrition, and health in low- and middle-income countries. He serves several professional societies dedicated to nutrition, food systems, micronutrients, and implementation science, has published over 150 scientific articles, monographs, reviews, and book chapters, and co-edited 12. He serves among others on the Board of Directors of the Micronutrient Forum, assumes several advisory roles, and is the recipient of distinguished international honors.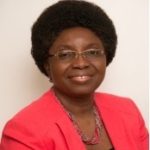 Anna Lartey, Ph.D.
Professor of Nutrition, University of Ghana, Former Director, Nutrition and Food Systems Division, U.N. Food and Agriculture Organization, Ghana
Dr. Anna Lartey was the Director of Nutrition and Food Systems Division at the Food and Agriculture Organization of the United Nations, Rome, Italy from October 2013 to December 2020, where she led FAO's work on Food Systems for Nutrition. Prior to that Anna Lartey was a Professor of Nutrition at the University of Ghana (1986-2013). She was a Fulbright doctoral student (1994-1998) at the University of California, Davis, USA. She worked as a researcher in Sub-Saharan Africa for 27 years. Her research focused on maternal and child nutrition. Anna won the University of Ghana's "Best Researcher Award for 2004". She held the International Development Research Center (IDRC, Canada) Research Chair in Nutrition for Health and Socioeconomic Development in Sub-Saharan Africa (2009-2014). She was the recipient of the Sight and Life Nutrition Leadership Award for 2014. Anna Lartey was the President of the International Union of Nutritional Sciences (IUNS, 2013-2017). Anna was awarded a Doctor of Science honoris causa, by McGill University in June 2018.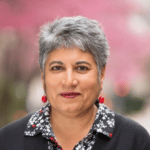 Rajul Pandya-Lorch
Independent Strategic and Communications Leader
Rajul Pandya-Lorch is a strategic and communications leader with 30+ years of experience in food policy research, communications, and capacity building. She has a proven track record in designing and implementing high-level policy consultations and conferences, developing strategic engagements with key donors and partners, pioneering innovative communication and capacity building approaches, revitalizing and managing diverse teams, and advising institutional leadership.
 
In her most recent position at the International Food Policy Research Institute (IFPRI), Rajul served concurrently as Chief of Staff in the Director General's Office as well as Director of the Communications and Public Affairs Division. She has published numerous books and articles, spoken at and moderated many events, and served on several advisory boards and committees.
Jay Solomon
Certified Public Accountant, Retired, USA
Jay Solomon has over 50 years of executive business and financial management experience.  He founded, owns and manages several businesses in western Washington State, principally in the health care industry.  He served as a Senior Business Development and Financial Planning Consultant for HarvestPlus and has extensive experience in executive financial and operations management positions with several major corporations including Chief Financial Officer and Treasurer for both Titanium Metals Corporation of America and Cascadian Farm (now a division of General Mills).  He was a Director of Planning for Rockwell International's Corporate Offices, Corporate Controller for a division of Westinghouse Telecomputer Systems Corporation, Management Advisory Services Partner with Alpern Rosenthal & Co., a regional CPA firm in Pittsburgh, PA, and Audit Manager with Coopers Lybrand in Chicago, IL.   He received his BS in Accounting from Indiana University (1964), MBA from The University of Washington (1999) and holds CPA Certificates in the States of Washington, Illinois and Indiana.  He presently resides in Bellingham, WA with his wife of 57 years, Donna.