New Global Hidden Hunger Estimates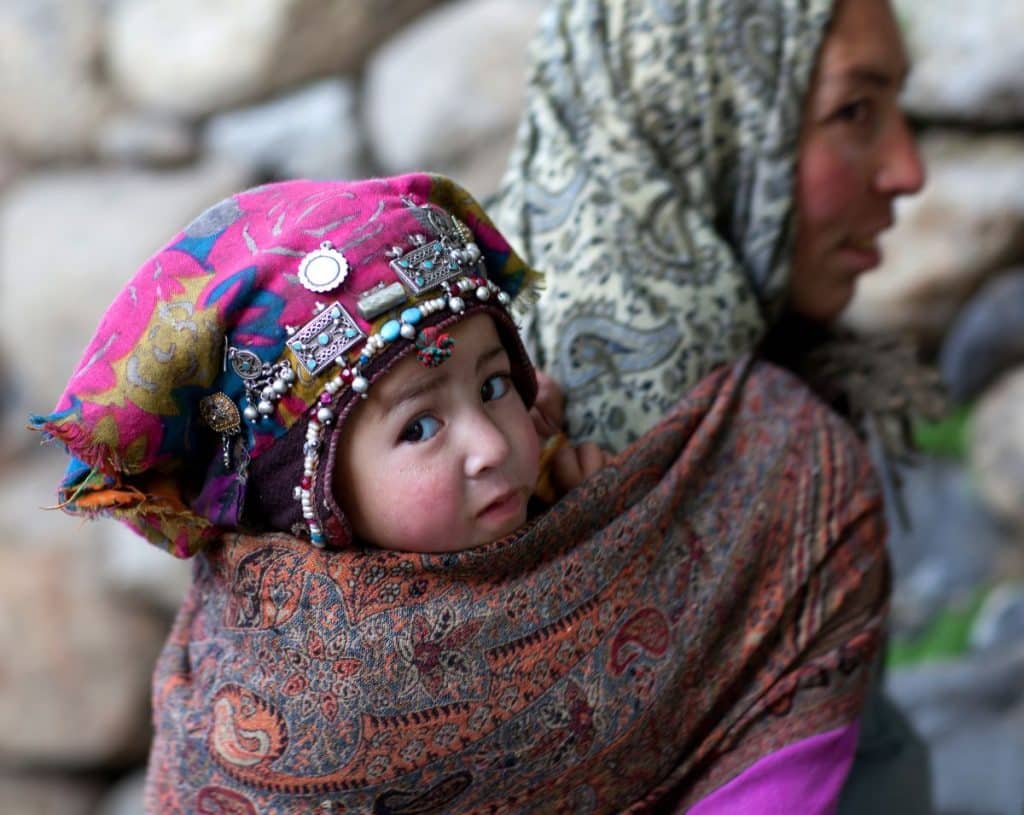 Add a header to begin generating the table of contents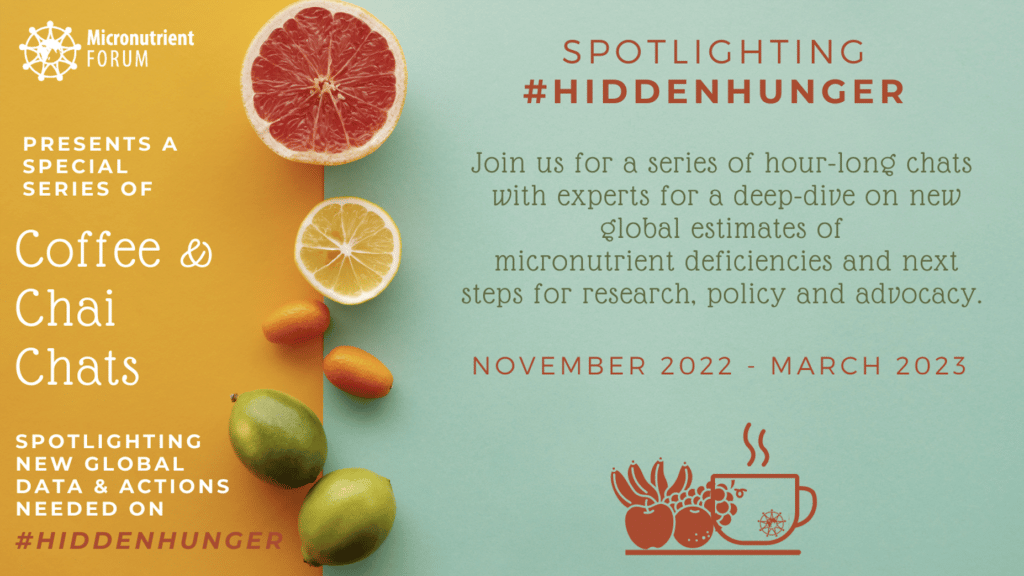 New Estimates for Micronutrient Malnutrition Reveal Widespread Hidden Hunger

New and alarming global estimates for micronutrient deficiencies reveals the depth and breadth of hidden hunger globally with 1 in 2 pre-school aged children and 2 of 3 women of reproductive age worldwide having at least one micronutrient deficiency. The findings reported in Lancet Global Health provide the most rigorous assessment to date. 
Though regional prevalence levels are highest in South Asia and Sub-Saharan Africa, the paper reports surprisingly high levels of micronutrient deficiencies in high income countries, affecting 1 in 2 women in the UK and 1 in 3 women in the US.   
Micronutrients, vitamins and minerals required by the body in small amounts, are critical for growth, immune function, brain development, and other vital functions. Deficiencies lead to devastating health consequences including higher risks for anaemia, blindness, cognitive impairments, poor birth outcomes, infections, and mortality.  
Considering ongoing global food crises, the need to scale up evidence-based and cost-effective interventions, has never been more urgent – as is transforming food systems to deliver more nutrient-rich and diverse diets.
Together, we can pivot, accelerate action, and change the story… 
Report: Micronutrient Deficiencies Among Preschool-Aged Children and Women of Reproductive Age Worldwide
This report published by the Micronutrient Forum, GAIN, and USAID Advancing Nutrition, presents the most rigorous assessment today of the depth and breadth of hidden hunger worldwide. The new findings emphasize that the decades old estimate that 2 billion people worldwide suffer from micronutrient deficiencies was a major underestimate.
Blog Post: Time for Hidden Hunger to Come Out of the Shadows
By Micronutrient Forum Executive Director,
Saskia Ospendarp, PhD
Statement from Micronutrient Forum Executive Director, Saskia Osendarp, PhD
Food systems reform is needed to
ensure provision
of
vitamin and mineral
s globally.
The research published Lancet Global Health indicates that 1 in 2 preschool-aged children and 2 in 3 women of reproductive age worldwide are affected by vitamin and mineral deficiencies. For decades it was widely believed that 2 billion suffer from this hidden hunger. But these new findings on just women and young children—who make up just one third of the total population worldwide—suggest the number is far larger once we include all the school-age children, adolescents, men, and older adults excluded from this analysis due to data gaps.
This Advocacy Brief, presented by the Micronutrient Forum and GAIN, is a call to action for the global community to address the alarming micronutrient deficiency levels worldwide. It is calling for:
Increased investments in transforming food systems, food fortification and biofortification efforts, and micronutrient supplementation programs for women and children.
Increasing coordination with diverse stakeholders to promote access to nutritional diets and prioritize nutrition across sectors.
Strengthening micronutrient data collection and systems to ensure reliable data to guide programs and track progress. 
Panel Discussion on New Global Estimates of Micronutrient Deficiencies
Micronutrient deficiencies (MNDs) can lead to devastating health consequences including higher risks for anemia, blindness, cognitive impairments, poor birth outcomes, infections, and mortality. New data in a forthcoming publication in Lancet Global Health indicates alarming levels of MND across all global contexts. There is an increasing need to ensure that everyone has access to a variety of micronutrient–dense foods. The panel discussion that was held on October 17, 2022 provided a space for discussion and learning  about the magnitude of micronutrient malnutrition worldwide and ways to accelerate progress through cost-effective and scalable actions.
Panel discussion speakers included:
Dr. Mduduzi Mbuya, Director of Knowledge Leadership at GAIN
Dr. Ty Beal, Research Advisor for Knowledge Leadership at GAIN
Dr. Saskia Osendarp, Executive Director at the Micronutrient Forum
Nita Dalmiya, Knowledge, Advocacy, and Partnerships Lead at UNICEF
Dr. Anabelle Bonvecchio Arenas, Director of Nutrition Policies and Programs at the National Institute of Public Health in Mexico
Dr. Jonathan Gorstein, Deputy Director of Nutrition at the Bill and Melinda Gates Foundation
Dr. Emorn Udomkesmalee, Senior Advisor at the Institute of Nutrition, Mahidol University in Thailand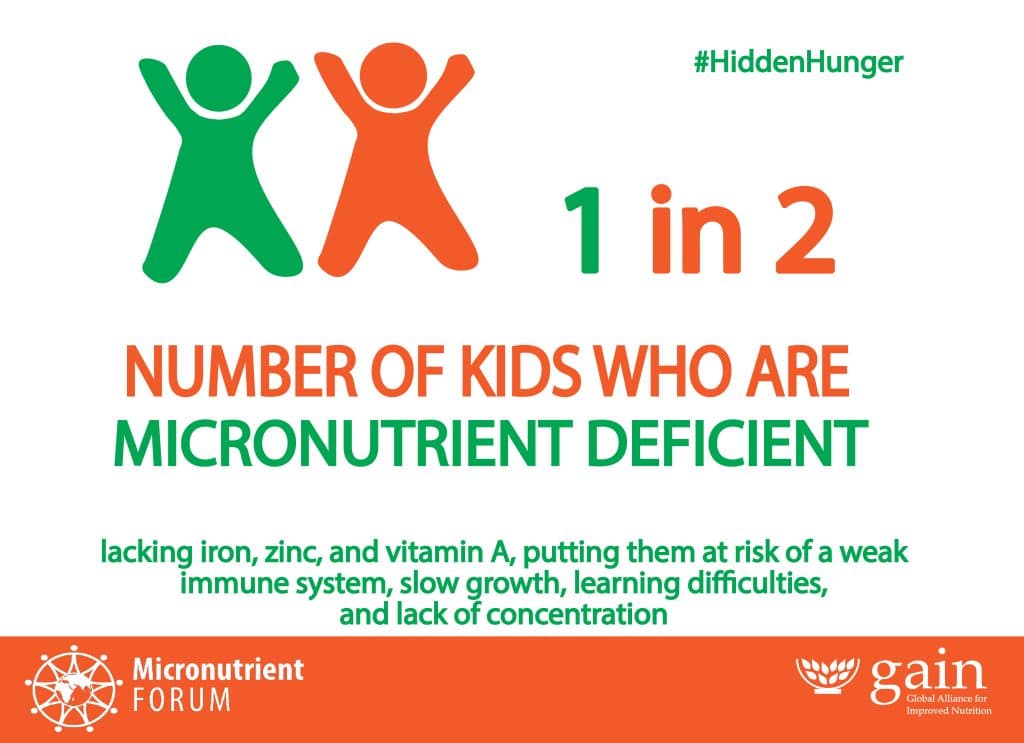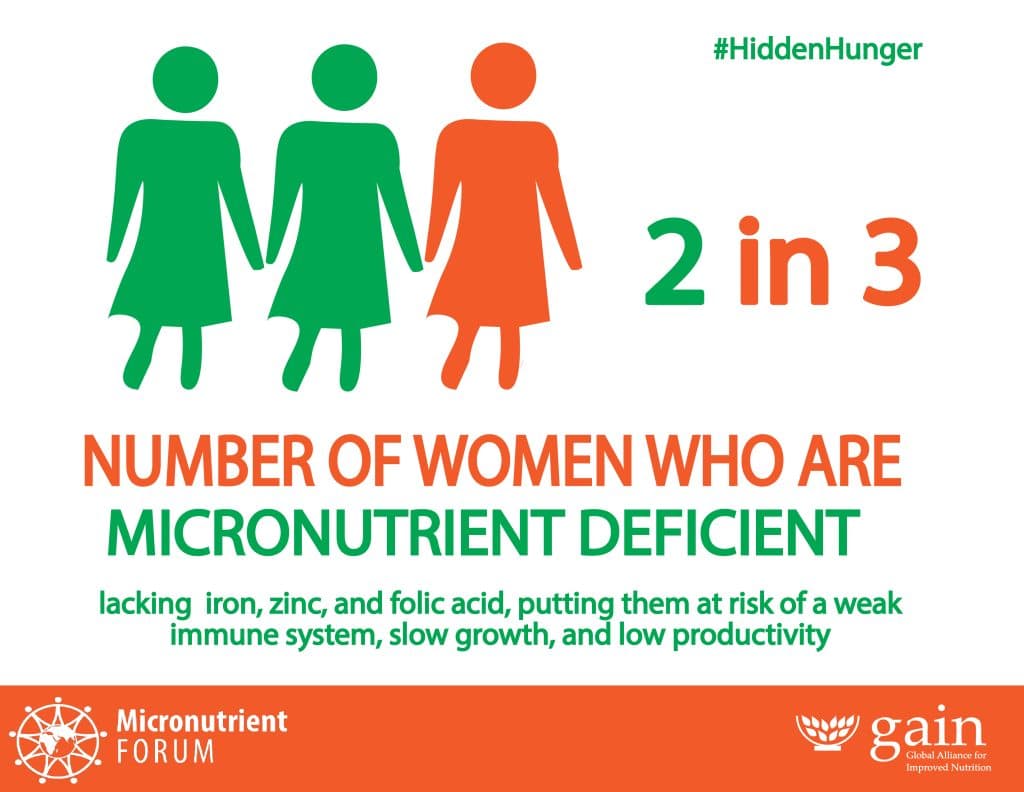 Social Media Toolkit
Join the conversation on social media using the #HiddenHunger social media toolkit.