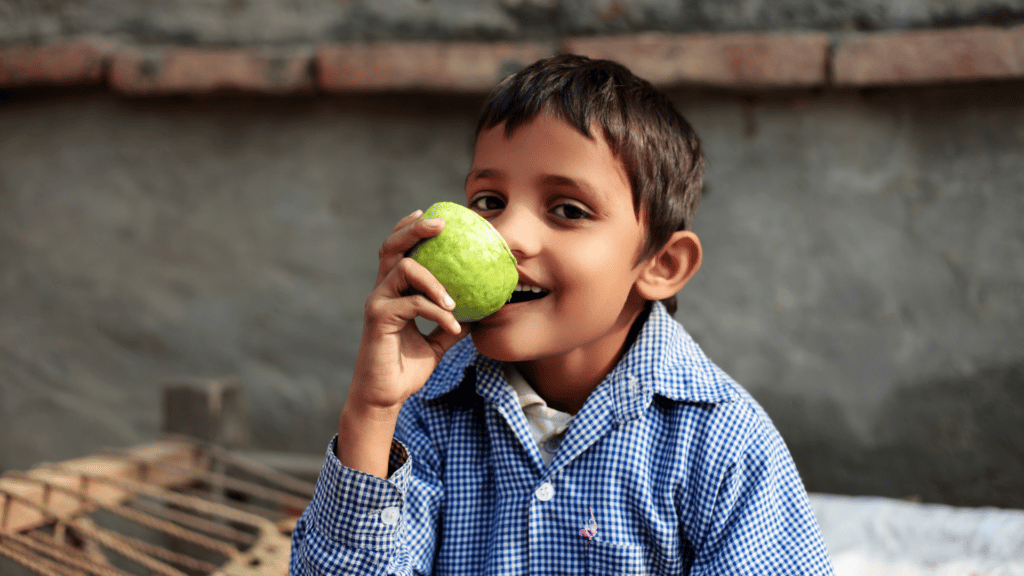 3.5 trillion USD is lost to the global economy every year because of malnutrition. To put that figure in perspective, we are talking about 3.5 percent of world GDP1. CERES 2030 estimate that it costs only a small percentage of these losses – approximately 33 billion dollars every year – to eradicate extreme hunger.   
Extreme hunger and malnutrition are not the same thing, but these statistics show huge discrepancies between the costs of doing nothing and what can happen if we act. 
Prior to the pandemic, estimations by the World Health Organization for preventing and responding to malnutrition were placed at 7 billion per year2. COVID-19 has added to the costs of preventing and responding to global malnutrition, with an additional 1.7 billion likely to be required (For more on these projects visit Standing Together 4 Nutrition Consortium). 
Micronutrient interventions are some of the best buys in global development. The Copenhagen Consensus finds that micronutrient interventions such as fortifying staple foods with vitamins and minerals and giving children micronutrient supplements have a rate of return of up to 1.16 USD3.  
Malnutrition is both widespread and costly. 613 million women – one-third of all women of reproductive age are anemic4, which is a serious health challenge and causes fatigue, lower resistance to disease, and lower cognitive ability. The World Bank Investment Framework shows a 12 dollar return on every dollar invested in anemia reduction5. COVID-19 is adding to the challenge and is expected to cause an additional 4.8 million women to be anemic every year, as per ST4N estimates. 
At the Micronutrient Forum, we advocate for greater investment in proven, cost-effective interventions to eradicate global micronutrient deficiency. 
Why does nutrition - and micronutrient health - matter?
45% of all child deaths are caused by malnutrition6.

 

Malnutrition is the single leading cause of death for all women, more than Tobacco or alcohol7.

 

Malnutrition during the first 1,000 days of a child's life, starting from conception, results in lower immunity, resilience, cognition, health and economic opportunity. Children who are malnourished during this period can have significant reductions in IQ and neurodevelopment8.
Good nutrition is an innate human right and essential for our health and development and the health and development of our nations.  Because good nutrition is the bedrock of all other development priorities, we cannot expect to make progress in the United Nations Sustainable Development targets without also advancing nutrition for all. The cost of micronutrient malnutrition in times of a global pandemic is almost incalculable – a deficit of important micronutrients, such as zinc, iron and selenium, reduce immunity and resilience.
Go to our Micronutrient Solutions and What We Do pages to find out more about what we, at The Micronutrient Forum, are doing to put a stop to micronutrient malnutrition. 
1 Food and Agriculture Organization of the United Nations. State of Food and Agriculture 2013: Food systems for better nutrition. 2013 Rome, Italy 
2  Investing in Nutrition: The Foundation for Development: An investment framework to reach the global nutrition targets; https://documents1.worldbank.org/curated/en/963161467989517289/pdf/104865-REVISED-Investing-in-Nutrition-FINAL.pdf 
3 Micronutrient Supplements for Child Survival, 2009, https://www.copenhagenconsensus.com/sites/default/files/bpp_micronutrient_vitamina_zinc.pdf 
4 Global Nutrition Report, 2020, https://globalnutritionreport.org/reports/2020-global-nutrition-report/ 
5 Shekar, M; Kakietek, J.; Everwein, J.; Walters, D.; An Investment Framework for Nutrition: Reaching the Global Targets for Stunting, Anemia, Breastfeeding and Wasting, 2017, Directions in Development Human Development, World Bank Group; https://www.worldbank.org/en/topic/nutrition/publication/an-investment-framework-for-nutrition-reaching-the-global-targets-for-stunting-anemia-breastfeeding-wasting 
6 Maternal and Child nutrition series, The Lancet, 2013, https://www.thelancet.com/series/maternal-and-child-nutrition 
7 GBD 2017 Diet Collaborators, Health effects of dietary risks in 195 countries, 2019, The Lancet 
8 Schwarzenberg, S.; Georgieff M.; Advocacy for Improving Nutrition in the first 1,000 Days to Support Childhood Development and Adult Health;  2018; Paediatrics Feb 2018 141 (2) https://pediatrics.aappublications.org/content/141/2/e20173716