STANDING TOGETHER FOR NUTRITION
New data and evidence show that the COVID-19 pandemic will lead to widespread increases in malnutrition due to disruptions in food, health and social protection systems. Lockdown measures are disrupting the production, transportation, and sale of nutritious, fresh and affordable foods, forcing millions of families to rely on nutrient-poor alternatives. Early reports suggest substantial drops in the coverage of preventive health services, including vaccination and antenatal care programs, as well as declines in optimal breastfeeding practices for fear of virus transmission.
While policymakers and public health leaders manage a range of urgent priorities, delivering good nutrition must be a foundational component of an effective pandemic response strategy. Good nutrition helps lessen the effects and risks of COVID-19, and is a prerequisite for the physical, immunological, and cognitive development of children and the health and productivity of adults. In short, no individual, community, or nation can thrive without good nutrition.
To address these challenges, Standing Together for Nutrition (STfN) formed as a multidisciplinary consortium of nutrition, economics, food and health system experts working to address the scale and reach of COVID-related nutrition challenges. In addition to assessing the impact of COVID-19 on nutritional status, STfN will model projected impacts during the short- and long-term recovery phases of the pandemic and identify recommendations to mitigate damage – drawing from agenda-setting data and evidence-based policy materials, including the State of Food Security and Nutrition in the World 2020 (SOFI2020), and the recent United Nation (UN) policy brief, The impact of COVID-19 on food security and nutrition. 
One Virus, Many Consequences: A Call to Action to Stand Together and Build on Evidence to Inform Nutrition Responses
STfN's open Call to Action, "One virus, many consequences: A call to action to stand together and build on evidence to inform nutrition responses" – signed by over
500 signatories from research, academia, development, and civil society
institutions from every region – urges global nutrition, health, and food systems
communities to work together more effectively than ever before, to assess the
scale and reach of the nutritional challenges and to articulate effective responses.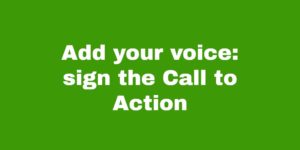 New Paper: The potential impact of the COVID-19 crisis on maternal and child undernutrition in low and middle income countries
With your support, the Standing Together for Nutrition consortium has submitted a paper to Nature Foods, now available as a pre-print. The paper presents global estimates to demonstrate the consequences of COVID-19 on maternal and child undernutrition in low- and middle-income countries. The Consortium modelled three disruption scenarios: optimistic, moderate and pessimistic. The scenarios are modelled based on assumptions made on how the COVID-19 crisis affects Gross National Income (GNI), poverty and nutrition intervention coverage over the years 2020-2022. Read the paper now.
New Commentaries Published in The Lancet
To help inform and guide prioritization ahead of the Nutrition for Growth (N4G) Summit and Food Systems Summit in 2021, the STfN consortium authored a commentary in the The Lancet published Monday, July 27, 2020.
The Lancet commentary, Impacts of COVID-19 on childhood malnutrition and nutrition-related mortality, presents early estimates from experts on the combined economic and health systems crisis on child wasting and related mortality in the context of the pandemic. 
It is a companion piece to Child malnutrition and COVID-19: the time to act is now, also published in The Lancet from the directors-general of Food and Agriculture Organization (FAO), UNICEF, World Food Programme (WFP), and World Health Organization (WHO), which issued a call to action to protect children's right to adequate nutrition in the face of COVID-19. Read the UNICEF News Release. 
This, October 16th, marks World Food Day, a day of celebration of food, culture, and nutrition. It is an opportunity to promote worldwide awareness and action for those who suffer from malnutrition and for the need to ensure healthy diets for all. This World Food Day also marks one week since the historic moment the United Nations World Food Programme (WFP) won the Nobel Peace Prize. We congratulate our friends at WFP for this well-deserved recognition and celebration of their actions, notably "as a driving force in efforts to prevent the use of hunger as a weapon of war and conflict" (Norwegian Nobel Committee).
As the Nobel Peace Prize announcement places on hunger, malnutrition, and those fighting to defeat it in the limelight, the importance of the work of the STfN comes into sharp focus.
GAIN's Executive Director and Standing Together for Nutrition Co-Lead, Dr. Lawrence Haddad noted:
"Hunger seeds conflict and conflict breeds hunger. This is as true today as it has been through the centuries. Incredibly, in a world that is exceedingly knowledgeable and wealthier, hunger is currently increasing and COVID-19 will exacerbate this increase. So, it is wonderful that the World Food Programme, the UN's leading operational agency to combat hunger, is acknowledged in this wonderful way by receiving the Nobel Peace Prize. The World Food Programme, its staff, its partners, and its supporters should be extremely proud of this profound recognition of its role in promoting peace, preventing conflict, and averting hunger. GAIN is a proud partner of WFP, and we congratulate David Beasley and his leadership team and all the previous EDs for their role in building up the organisation into the powerhouse for good that it is today".  
The COVID-19 pandemic's impact on nutrition
Preventing hunger has been at the forefront of WFP's mission since its inception in 1961. COVID-19's impacts on food systems across the globe has been a terrible reminder of how fragile our food systems are, and how vulnerable people are to the effects of malnutrition. The launch of the  Global Hunger Index reminds us of the need for experts to work together to prevent the short and long-term impacts of COVID-19 and malnutrition.

The Standing Together for Nutrition (STfN) consortium, a group of experts including colleagues from WFP, recently published a warning over the catastrophic impacts of COVID-19 on malnutrition. The consortium found that COVID-19 would drive the prevalence of moderate or severe wasting among under-fives up 14.3 percent in the absence of rapid interventions — adding an extra 6.7 million young children to this grim tally.
"The profound impact of the COVID-19 pandemic on early life nutrition could have intergenerational consequences for child growth and development as well as life-long impacts on education, chronic disease risks and overall human capital formation," wrote Dr. Saskia Osendarp, one of the Co-leads of the STfN.
Analysis by the STfN consortium revealed that under the worst-case scenario where the pandemic prevents young children from accessing 50 percent of their nutritional care and treatment services, nearly 180,000 young children could die: as a result, this year alone.
Working together to improve nutrition
Alongside these catastrophic estimates came a call to action by the heads of the four UN agencies, including WFP, 2020 Nobel Peace Prize winner, to  protect children's right to nutrition in the COVID-19 pandemic by:
Safeguarding and promoting access to nutritious, safe, and affordable diets
Investing in improving maternal and child nutrition through pregnancy, infancy, and early childhood
Re-activating and scaling up services for the early detection and treatment of child wasting
Maintaining the provision of nutritious and safe school meals for vulnerable children
Expanding social protection to safeguard access to nutritious diets and essential services

These five urgent actions were discussed in detail with decision-makers during a UN General Assembly webinar on September 24th, sponsored by the Governments of Bangladesh and Canada and hosted by the Global Alliance for Improved Nutrition (GAIN) and the Micronutrient Forum.
Dr. Saskia Osendarp noted, "Huge congratulations to the entire WFP team and staff on being awarded the Nobel Peace Prize. An important and well-deserved recognition of their relentless work to deliver food and nutrition to those in need.  It feels the prize was awarded to the world, reflecting everything we stand for: We know there can't be global peace when hunger and malnutrition continue to exist. And we know that COVID-19 is an additional, unprecedented threat to hunger and malnutrition. The Micronutrient Forum is proud to collaborate with WFP and all the other partners in the Standing Together for Nutrition consortium to underline the challenges of hunger and malnutrition and find solutions to build back better. #StandingTogetherforNutrition more important than ever!"



Standing Together for Nutrition at UNGA75: COVID-19 and Global Malnutrition
On Thursday, September 24, there was an UNGA75 Side Session highlighting the key outcomes and opportunities conveyed by the Standing Together for Nutrition consortium.  Moderated by Femi Oke, the session is co-sponsored by the Governments of Bangladesh and Canada. Watch the webinar here. 
You can share Standing Together for Nutrition. Access visuals and the social media kit here.
For more information about the Standing Together for Nutrition Consortium, please contact:
Catrin Kissick: ckissick@gainhealth.org
or
Aynsley Morris: aynsley.morris@micronutrientforum.org