N4G Side Event: Powering Women – Promising Futures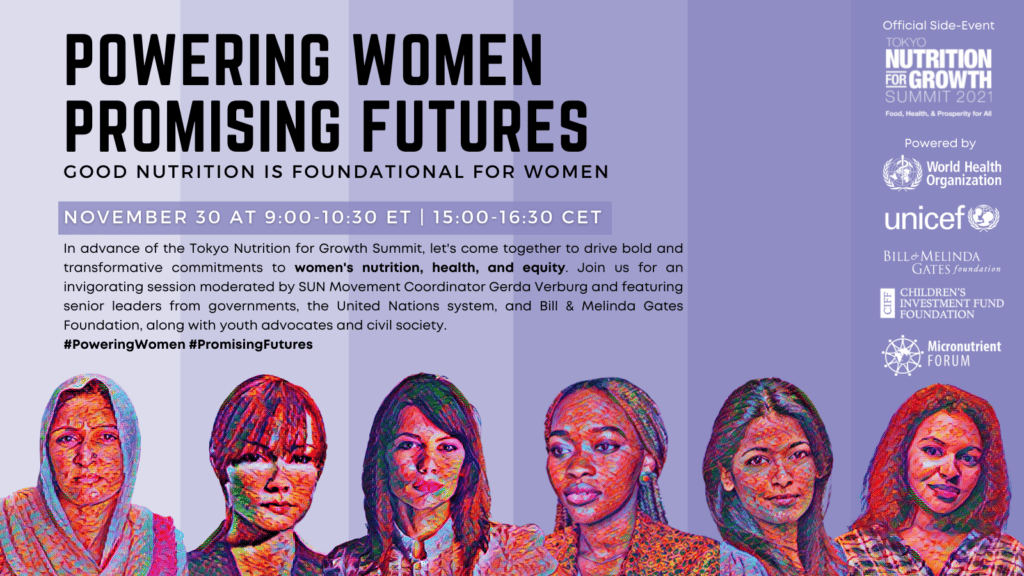 November 30 at 9:00-10:30 ET | 15:00-16:30 CET
Good nutrition is foundational to women's health & wellbeing. The wellbeing of women is critical to the strength of families, communities, and nations. However, inadequate nutrition is not simply a matter of poverty but also inequity. Therefore, investing in the nutrition security and equitable futures of vulnerable women, mothers and girls is an investment in our collective futures.  The time has come to re-group, re-think and activate a new agenda on women's nutrition focusing on health and equity with more coordinated investments and actions.  The Nutrition for Growth Summit provides an opportunity to shine a light on women's rights to health and nutrition and drive bold new and transformative thinking, investments, and actions to achieve the Sustainable Development Goals on nutrition and gender equality.
Join this session with global leaders, who are determined to bring women's nutrition to the forefront and who will commit to key actions to accelerate women's nutrition and equity more holistically.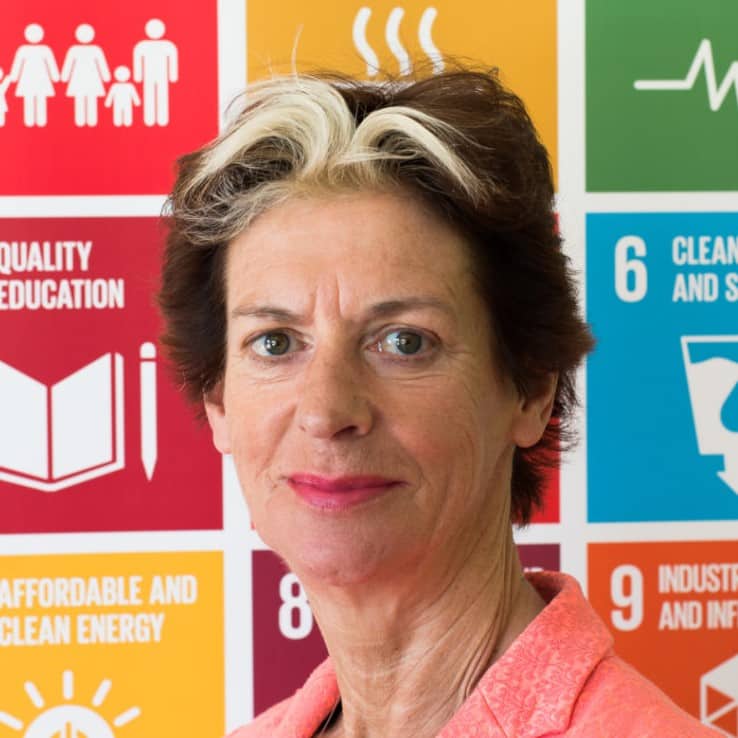 Ms. Gerda Verburg, UN Assistant Secretary-General and SUN Movement Coordinator
Since August 2016, Gerda Verburg has served as UN Assistant Secretary-General and Coordinator of the Scaling Up Nutrition (SUN) Movement. She works with the 64 country governments that lead the SUN Movement, UN agencies, civil society, businesses, and donors, in a common mission to defeat malnutrition in all its forms. Ms. Verburg has also served as Chair of the Agenda Council for Food and Nutrition of the World Economic Forum (WEF), Chair of the UN Committee on World Food Security (CFS), and Permanent Representative of the Netherlands to the United Nations Rome-based agencies (FAO, IFAD and WFP).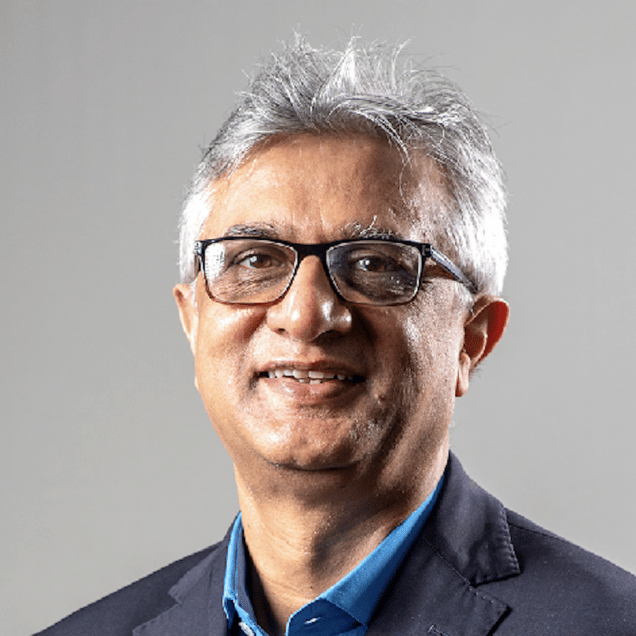 Dr. Faisal Sultan, Special Assistant to the Prime Minister of Pakistan
Dr. Sultan is the Special Assistant to the Prime Minister of Pakistan. Prior to his appointment in 2020, Dr. Sultan served as the Focal Person on COVID-19 in Pakistan and he continues to lend technical expertise to numerous health committees and advisory boards.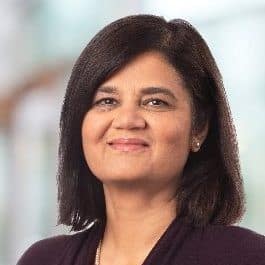 Dr. Parul Christian, Professor, Director & Associate Chair, Human Nutrition Program, Department of International Health, Johns Hopkins Bloomberg School of Public Health
As a nutritionist, public health specialist, and epidemiologist, Parul Christian has a broad research portfolio in maternal and child nutrition and micronutrient deficiencies focused on promoting growth, resilience, and survival in early life through effective solutions for the low-income context. Dr. Christian received her master's degree in foods & nutrition from the M. S. University of Baroda, India, and an MPH and DrPH from the Johns Hopkins University Bloomberg School of Public Health, USA.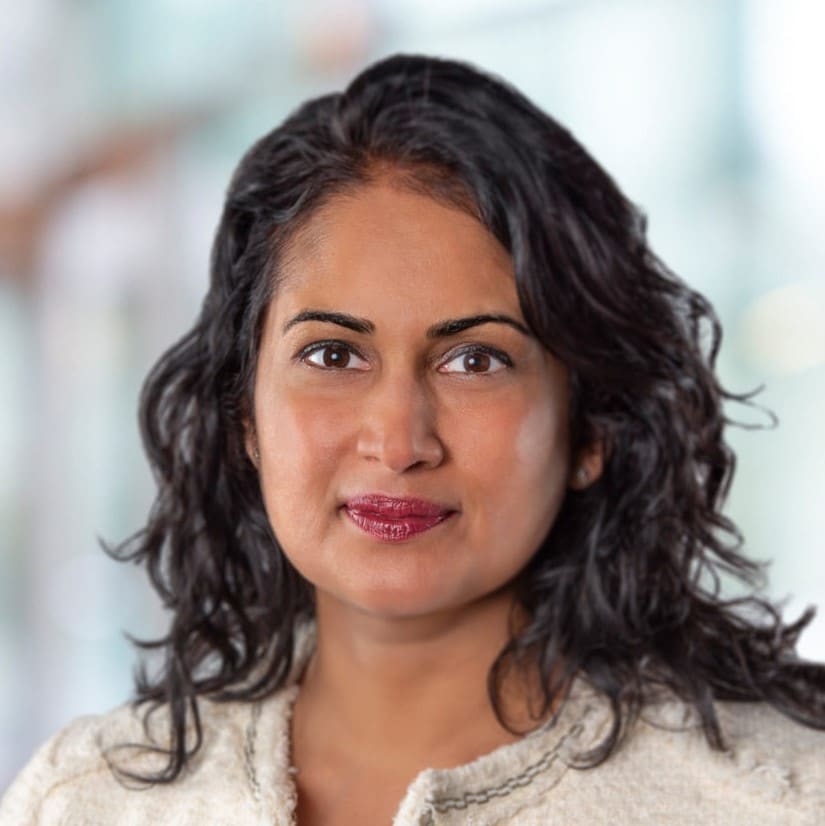 Ms. Gargee Ghosh, President of Global Policy & Advocacy, Bill & Melinda Gates Foundation
Gargee Ghosh oversees government affairs, economic policy, advocacy, and philanthropic partnerships in support of the foundation's goals around the world. She is also responsible for the foundation's regional offices and strategic presence in Europe and the Asia-Pacific region. Her previous positions at the foundation included the director of the Development Policy & Finance team and the director of the Program Advocacy & Communications team. In those roles, she worked with international finance and economic decision-makers and led the development and implementation of the foundation's issue advocacy and communications strategies.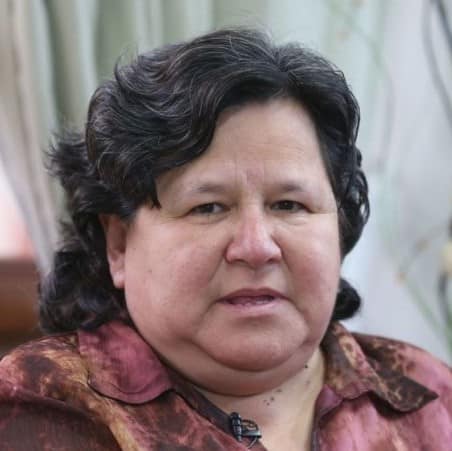 Dr. Ariela Luna Florez, Former Minister of Development and Social Inclusion, Peru
Ariela Luna Florez is a Peruvian surgeon and politician specializing in public health and early childhood development. She has more than 20 years of experience working in public health policy for the Peruvian government, holding positions of General Director, Vice Minister, and Minister of the Ministry of Development and Social Inclusion. Dr. Luna Florez is also a project consultant for the World Bank, the Inter-American Development Bank, and a variety of international groups.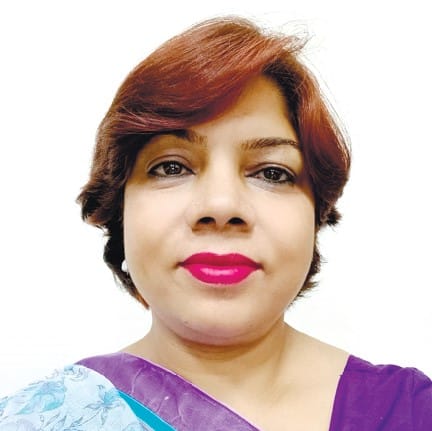 Ms. Kazi Zebunnessa Begum, Additional Secretary, Health Services Division, Ministry of Health and Family Welfare & SUN Country Focal Point
Ms. Kazi Zebunnessa is a career civil servant and has been serving the country for the last 31 years in the different capacities of government service. She has worked in the field of Violence Against Women under the Department of Women Affairs and also served as a lien in Government Engagement & Sustainability Lead Project called "Platforms for Dialogue (P4D)" with British Council funded by European Union. She is actively involved in art, literature, social and cultural activities. Notable positions currently she is acting as National Commissioner, Bangladesh Girls Guide Association.
Prof. Charlemagne Ouedraogo, Minister of Health, Burkina Faso
Dr. Charlemagne Ouedraogo is a renowned women's health physician at University hospital Yalgado of Ouagadougou (Burkina Faso). He was formerly maternity department head and implemented EmONC across the district. He was a pillar of the AQUASOU project in Ouagadougou, and with the support of partners (IMT, IRD, E&P) established a cost-sharing system to reduce financial barriers to access to EmONC and improve community participation. This work was the subject of several scientific publications with which he was associated. After 10 years of experience in the health district, he joined the University Hospital as head of family planning service. His expertise has enabled him to be asked by various agencies, including receiving the medal of the Legion of Honour of the Republic on the personal reserve of the French president to congratulate his commitment to maternal health.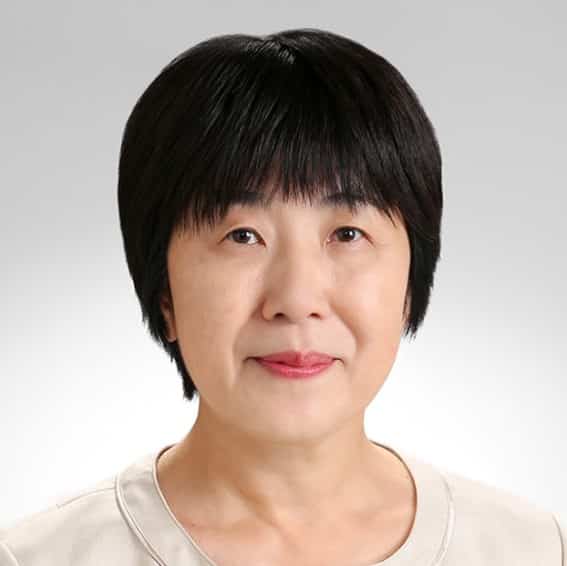 Dr. Naoko Yamamoto, Assistant Director-General, Division of UHC/Healthier Populations, World Health Organization
Dr. Yamamoto has nearly 30 years of experience working on health in Japan. Prior to her role as Assistant Director-General, she served in numerous health-related positions within the government of Japan, including as Senior Assistant Minister for Global Health in Japan's Ministry of Health, Labor, and Welfare, Director General of the Hokkaido Regional Bureau of Health and Welfare, Director of the Health and Medical Division at the Ministry of Defense, and Counsellor to the Permanent Mission of Japan to the United Nations.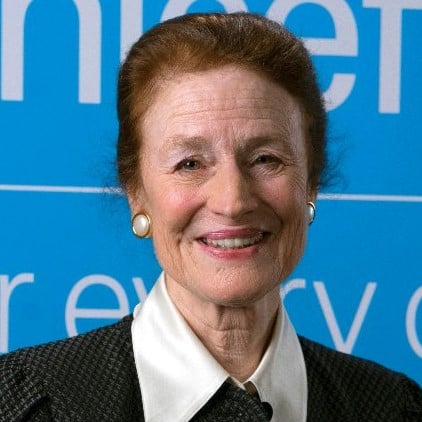 Ms. Henrietta Fore, Executive Director, UNICEF 
Henrietta H. Fore became UNICEF's seventh Executive Director in 2018. She has worked to champion economic development, education, health, humanitarian assistance, and disaster relief in public service, private sector, and non-profit leadership career that spans more than four decades. Prior to UNICEF, Ms. Fore served as the Administrator of the U.S. Agency for International Development (USAID) and Director of United States Foreign Assistance. The first woman to serve in these roles, she was responsible for managing $39.5 billion of U.S. foreign assistance annually.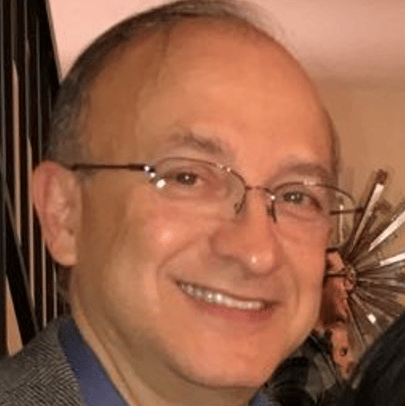 Dr. Omar Dary, Senior Nutrition Science Specialist, Bureau for Global Health, USAID 
Dr. Omar Dary is the Senior Nutrition Science Specialist for the USAID Bureau for Global Health. He has worked in public health nutrition from basic research to strategic planning at national and global levels. He has been involved in food analysis, nutrition surveillance, food, and nutrient intakes, and biomarker interpretation for the design, implementation, monitoring, and evaluation of specific nutritional interventions. His major areas of expertise are micronutrient assessment and food fortification. Dr. Dary has provided technical assistance to more than 40 countries in the areas of micronutrient interventions, nutrition surveys, and links between agriculture, food science, and nutrition.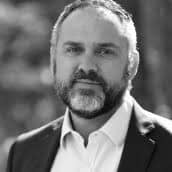 Mr. Joshua Tabah, Director General, Global Health and Nutrition Bureau, Global Affairs Canada 
Joshua Tabah is Director-General for Global Health and Nutrition at Global Affairs Canada. He is responsible for leading Canada's support to global health platforms and coordinating policy and operations on global health, nutrition, and sexual and reproductive health and rights at Global Affairs Canada, including international assistance in response to COVID-19. He joined the Government of Canada via the Canadian International Development Agency in 2003 and has worked in various roles in multilateral affairs and international assistance, including as Head of Aid for Colombia in Bogotá (2008-2012) and Humanitarian Counsellor at Canada's Permanent Mission in Geneva (2012-2016).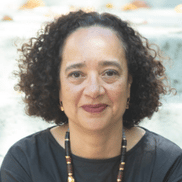 Dr. Nadra Franklin, Managing Director, FHI Solutions
Dr. Nadra Franklin serves as the Managing Director of FHI Solutions, FHI 360's nonprofit subsidiary focusing on non-U.S. Government-funded programs that promote healthy growth and development through nutrition. Dr. Franklin's extensive experience in health research and implementation strongly positions her to lead this game-changing initiative. Dr. Franklin has more than 30 years of international development experience. She has worked at FHI 360 since 1999, most recently as the Director for Global Education, Employment and Engagement, where she led FHI 360's work in global learning and social and economic development, overseeing research and technical work and cultivating new business for projects and programs operating globally.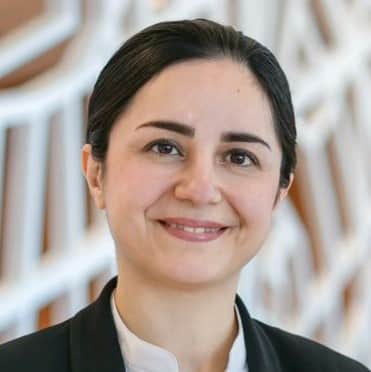 Dr. Mandana Arabi, Vice President, Global Technical Services, Nutrition International 
As Vice President, Global Technical Services and Chief Technical Advisor at Nutrition International, Mandana Arabi oversees the technical quality of Nutrition International's programming in 10 countries and leads a global team of experts to address the most challenging gaps in evidence and practice in order to improve nutrition, especially for vulnerable populations. Mandana is a trained medical doctor with a Ph.D. in Nutrition Sciences from Cornell University. She has more than 15 years of experience in public health nutrition, designing, implementing, and evaluating nutrition interventions in countries with a high burden of malnutrition.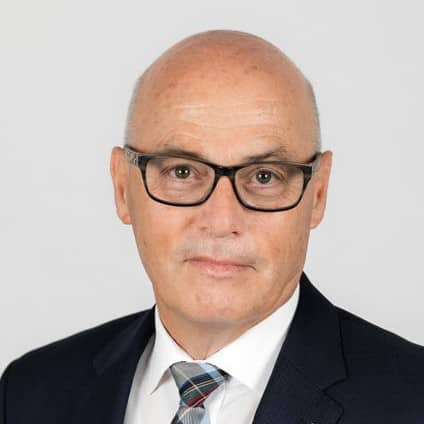 Dr. Klaus Kraemer, Managing Director,  Sight and Life Foundation 
Dr. Klaus Kraemer, Ph.D. is a global nutrition leader with 30 years of experience in the private and non-profit sectors. Dr. Kraemer oversees a global team of professionals, interacts with partners, provides vision and direction for the organization, and serves as its key spokesperson. He serves multiple professional societies dedicated to nutrition, food systems, and implementation science has published over 150 scientific articles and is editor of Sight and Life magazine. He serves on the Board of the Micronutrient Forum and Mongolian Health Initiative, is a member of the Swiss Commission for Research Partnerships with Developing Countries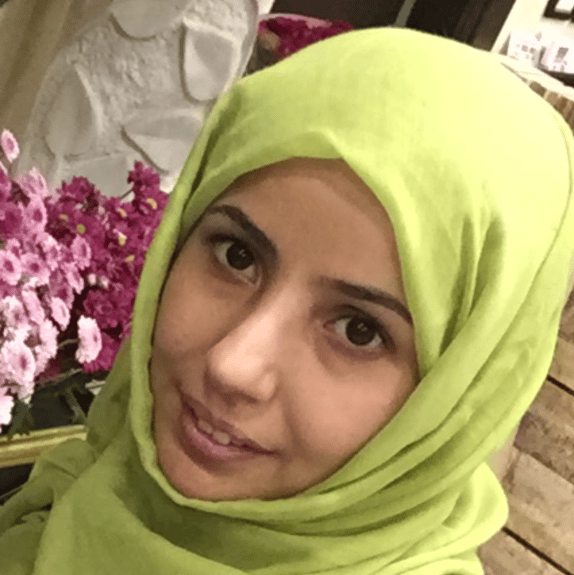 Ms. Fadhilah Gubari, Nutrition and gender equality advocate, Yemen
Fadhilah Gubari is a social business entrepreneurship consultant in Yemen and an activist for women and youth rights, focusing on developing solutions for nutrition and health in fragile states. She is the national consultant for establishing the Yemen Scaling Up Nutrition Business Network (YSBN), as well as the founder of the Biz-Tech Women Leaders initiative in Yemen. Currently, Fadhilah is a member of the Youth Resilience Team at the UN Food Systems Summit. She is a Chevening alumnus and holds a master's degree in Public Policy from the University of Reading.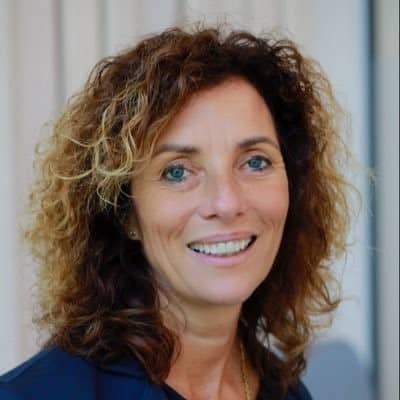 Dr. Saskia Osendarp, Executive Director, Micronutrient Forum
Saskia Osendarp is the Executive Director of the Micronutrient Forum, an international organization and knowledge-broker on micronutrient malnutrition. She has over25 years of research experience in nutrition in the public and private sectors with over 50 peer-reviewed publications and book chapters. She is a visiting Associate Professor, Nutrition and Health at Wageningen University, Netherlands. She is the co-founder and co-lead of Standing Together for Nutrition Consortium, a collaboration of nutrition, health, economics, and food-systems experts analyzing the impact and responses of COVID-19 on malnutrition. She is also a member of the Independent Expert Group of the Global Nutrition Report.