N4G Side Event: Powering Women – Promising Futures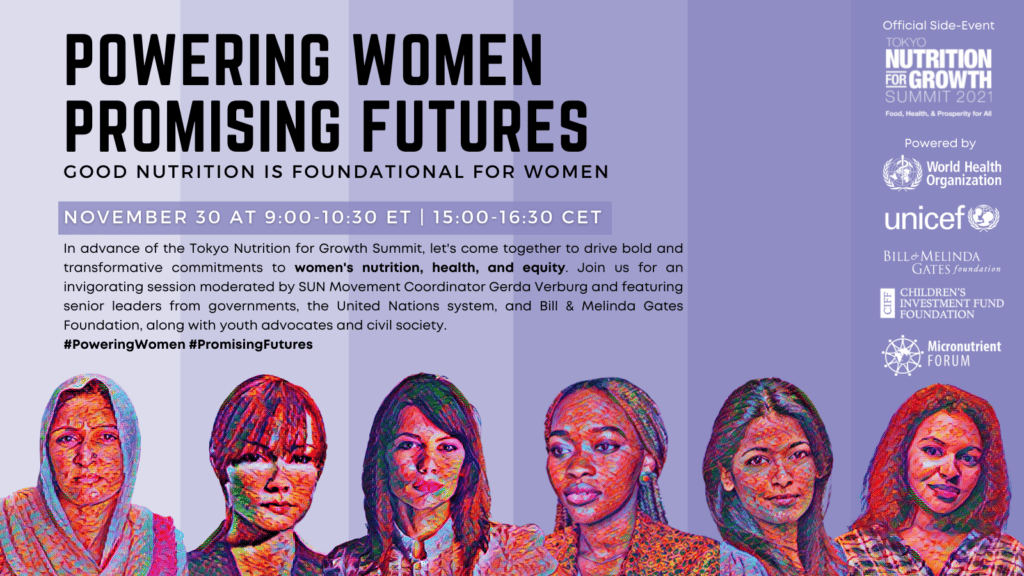 Good nutrition is foundational to women's health & wellbeing. The wellbeing of women is critical to the strength of families, communities, and nations. However, inadequate nutrition is not simply a matter of poverty but also inequity. Therefore, investing in the nutrition security and equitable futures of vulnerable women, mothers and girls is an investment in our collective futures.  The time has come to re-group, re-think and activate a new agenda on women's nutrition focusing on health and equity with more coordinated investments and actions.  The Nutrition for Growth Summit provides an opportunity to shine a light on women's rights to health and nutrition and drive bold new and transformative thinking, investments, and actions to achieve the Sustainable Development Goals on nutrition and gender equality.
Join this session with global leaders, who are determined to bring women's nutrition to the forefront and who will commit to key actions to accelerate women's nutrition and equity more holistically.