[re]CONNECTED Webinar Series | Understanding the Data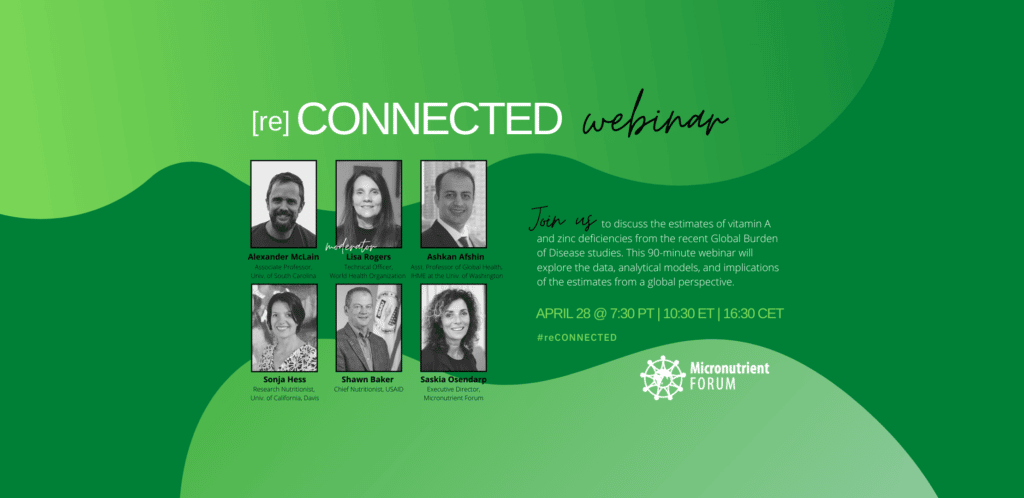 Join us on April 28 for our first event in the [re]CONNECTED Webinar Series Understanding the Data: Exploring the estimates on vitamin A and zinc revealed in the Global Burden of Disease (GBD) Studies moderated by Lisa Rogers from the World Health Organization.
During this 90-minute webinar, Ashkan Afshin from the Institute for Health Metrics and Evaluation will share the results on vitamin A and zinc deficiency by comparing the 2017 and 2019 GBD Studies and explaining which methodological changes have the biggest impact. Alexander McLain from the University of South Carolina will share his reflections and the way forward, while Shawn Baker, USAID, will address the implications from a global perspective.