Nutrition for Resilience and

Climate Change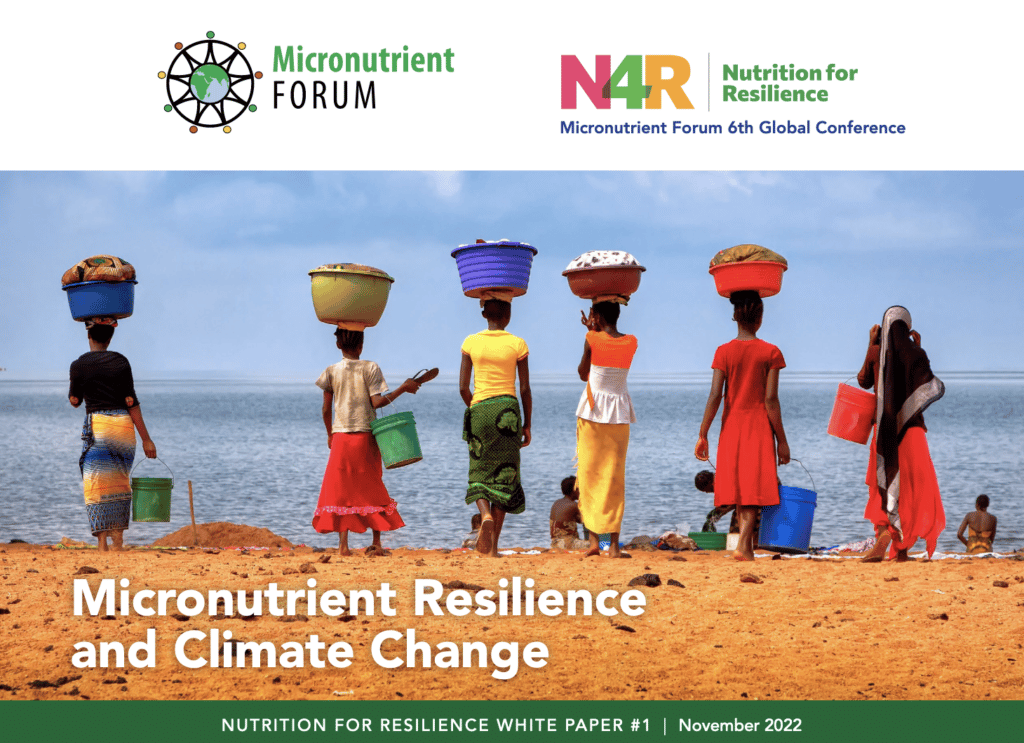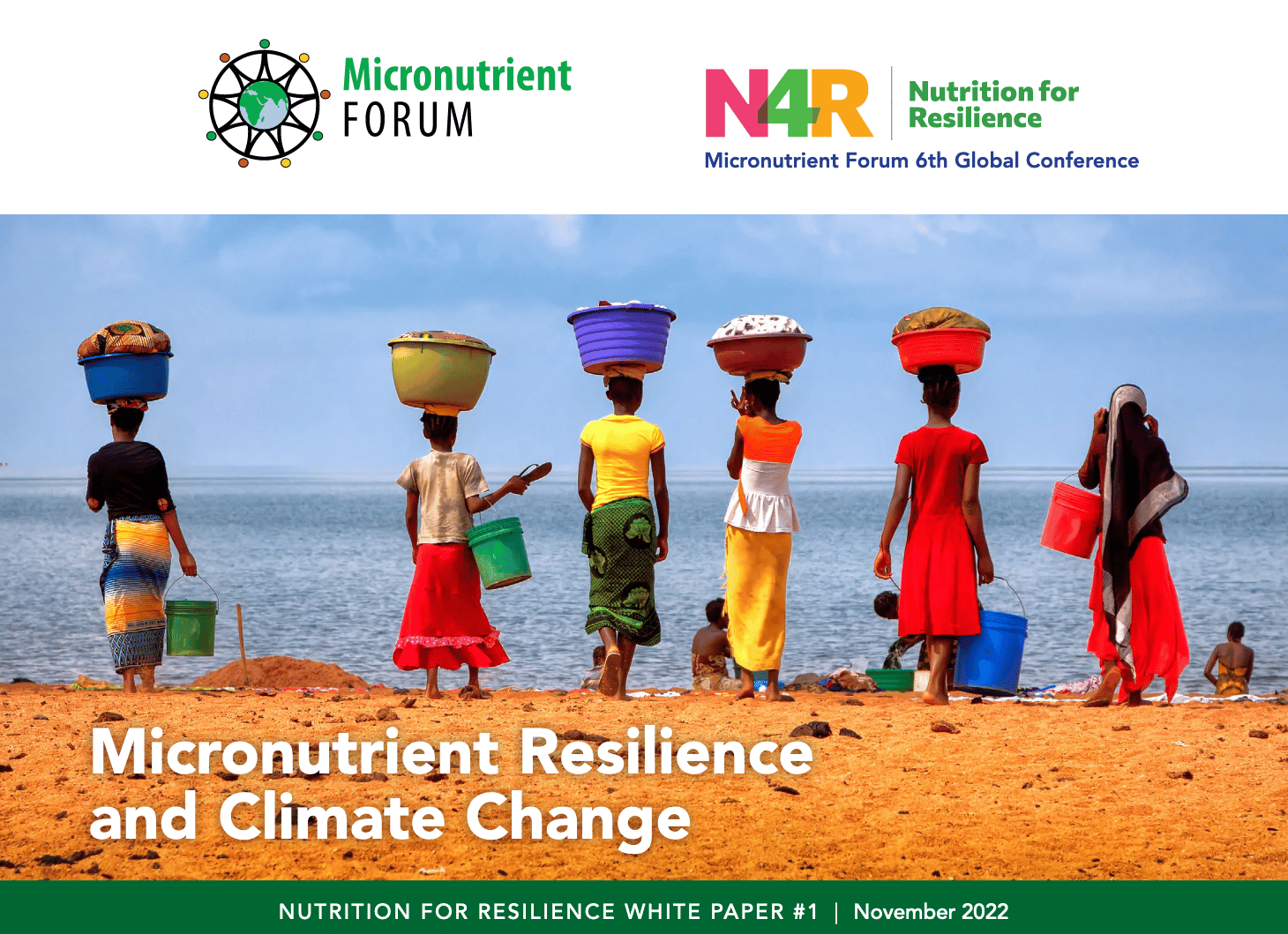 Nutrition for Resilience White Paper #1
Climate emergencies are nutrition emergencies. This new report examines the climate change-nutrition discourse and the central role of micronutrients. The impacts and disruptions associated with climate change—including the rise in atmospheric carbon dioxide, greater land degradation, more extreme weather, and rising sea levels, to name just a few—are jeopardizing people's micronutrient status. In addition, at the same time that climatic shocks and crises threaten individuals' nutrition security, climate change-induced rises in the prevalence of waterborne diseases may increase human micronutrient needs. Climate change demands we build resilience – and one crucial component of that is micronutrient resilience.
The Micronutrient Forum at COP27
From November 6 to 18, COP27, the largest global gathering on climate action, took place in the Egyptian coastal city of Sharm el-Sheikh. Learn more about the critical connection between climate change and micronutrients at COP27.
COP 27 must be the beginning of a new shared vision for climate and nutrition
Op-ed by Saskia Osendarp, Micronutrient Forum Executive Director, Lawrence Haddad, Executive Director of GAIN, and Saleemul Huq, Director of ICCCAD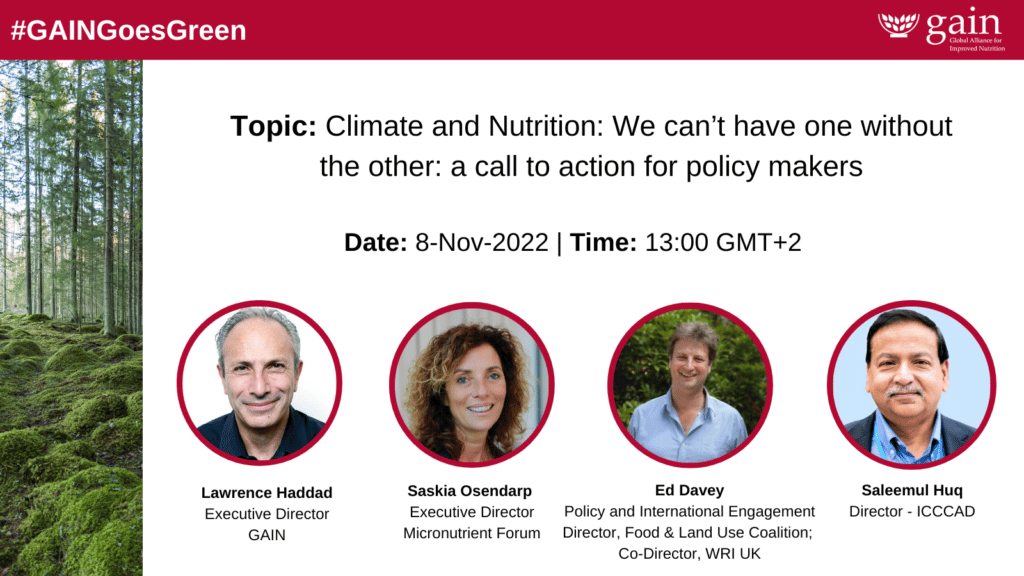 'Climate and Nutrition: we can't have one without the other: a call to action for policy makers'
8th November 13:00 – 13:45 EET, Food Systems Pavilion
Climate change will continue to present a major threat to nutrition and food security beyond the current crisis, yet when decision makers talk about climate, nutrition is often forgotten. This event was a call to action for the climate community to put nutrition at the heart of all action, including in NDCs.