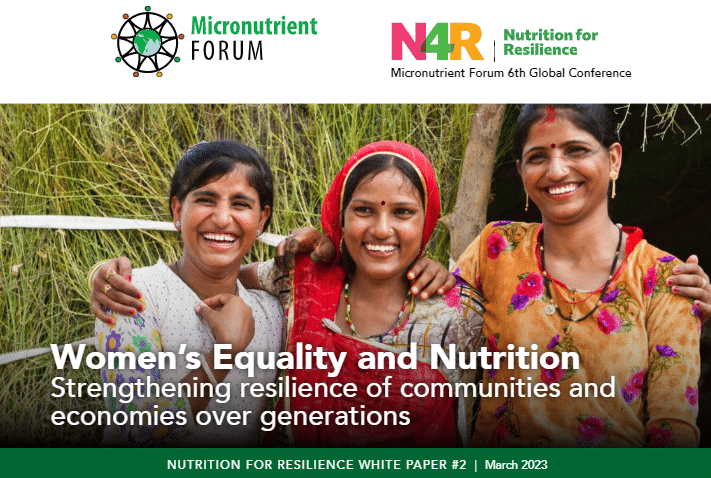 Summary:
At every stage of life, women have specific nutrition needs that they are often unable to meet owing to long-standing gender inequalities they confront across social, political, and economic domains. As a result, 1.2 billion women of reproductive age globally are estimated to suffer from deficiencies in one or more micronutrients, with serious consequences for their health and productivity as well as for the well-being of their families.
In the current context of crisis upon crises, empowering women while investing in their nutrition will have a multiplying effect on the resilience of women, their families, and their communities. This means mainstreaming women's empowerment and equality into all nutrition programming, both direct (such as food fortification and micronutrient supplementation) and indirect (such as agriculture, climate change, and other development interventions). Health, education, and social protection systems must address women's nutrition at all life stages, regardless of their reproductive choices. And it is crucial to fill the data gaps on women's nutrition status to guide programming, support research, and clarify guidelines on nutrition interventions for women and girls.
The links between women's equality and micronutrient nutrition go in both directions and can enhance the resilience of women and their households as they seek to cope with and adapt to a succession of shocks and crises.