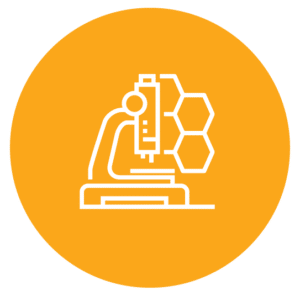 Insights and Reflections by Dr. Kyly Whitfield, Associate Professor, Mount Saint Vincent University and Micronutrient Forum's Conference Program Committee, Track 1 Co-Chair. This post is part of the Exclusive #N4R Previews blog series.
As a member of the program committee for the Micronutrient Forum's 6th Global Conference, I am thrilled to share with you a sneak preview of the exciting program we have developed for Track One, Micronutrient Biology and Status Assessment. We have put together an exceptional program that covers a wide range of topics, from micronutrient bioavailability to food- and crop-level technology innovations and the complex interactions with infection and immunity. I am personally most excited for two other broad themes in Track One's concurrent sessions: biomarkers and cognition assessment.
As many of us have experienced, we are often baffled by how much is still unknown when it comes to biological markers for micronutrient status. In my research, I'm routinely bogged down by the lack of a clinically meaningful deficiency cut-off for the commonly employed whole blood thiamine diphosphate concentration, despite thiamine (vitamin B1) being the first-ever discovered vitamin!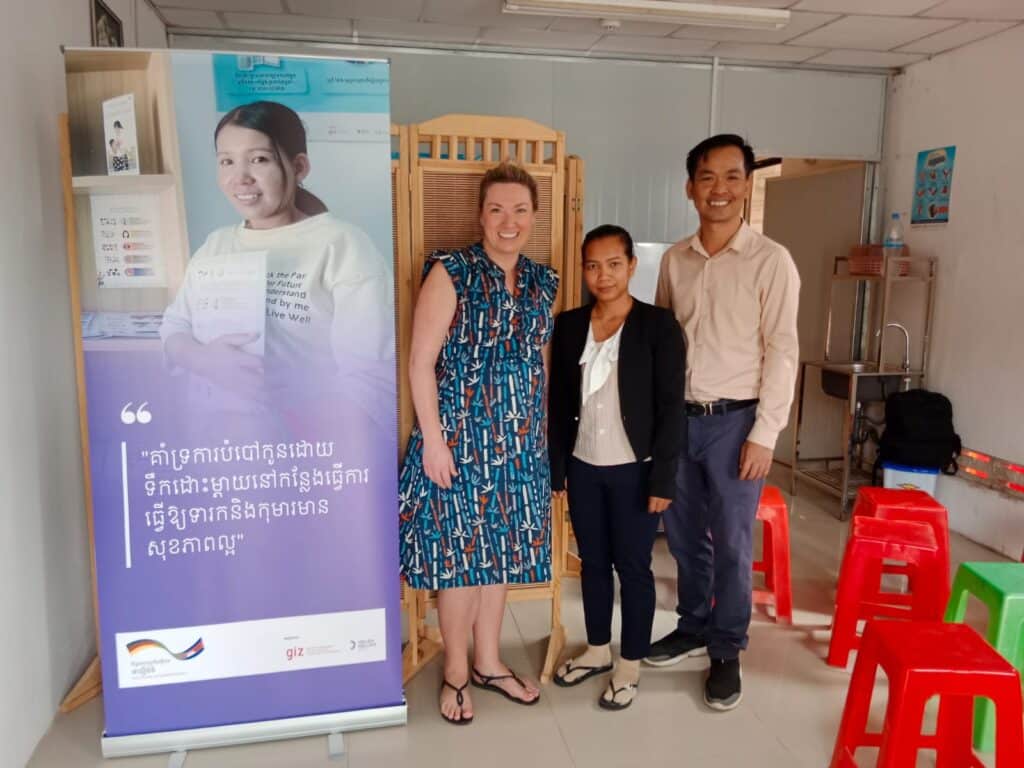 Dr. Kyly Whitfield in a lactation room in Cambodian Textiles Worldwide factory outside of Phnom Penh.
Beriberi and other thiamine deficiency disorders have broad clinical presentations, from heart failure to peripheral neuropathy, and can be fatal, particularly among infants. Historically, thiamine deficiency has been limited to rice-eating populations in Southeast Asia, but more recently cases have been identified in countries beyond this region, such as India and Kiribati. The lack of a reliable biomarker cut-off for this vitamin makes it difficult to describe the true prevalence of deficiency and take appropriate population-level action.
That's why I am inspired by this year's Track One program, which includes four distinct concurrent sessions dedicated to addressing challenges related to adequately measuring micronutrient status. These sessions will cover biological sample collection and processing, exploration of novel biomarkers, and tools to assist with data collection, analysis, and sharing. A full session is also devoted to assessing hemoglobin and defining anemia. I am keen to learn and update my research group's practices, from sample collection to biomarker data dissemination.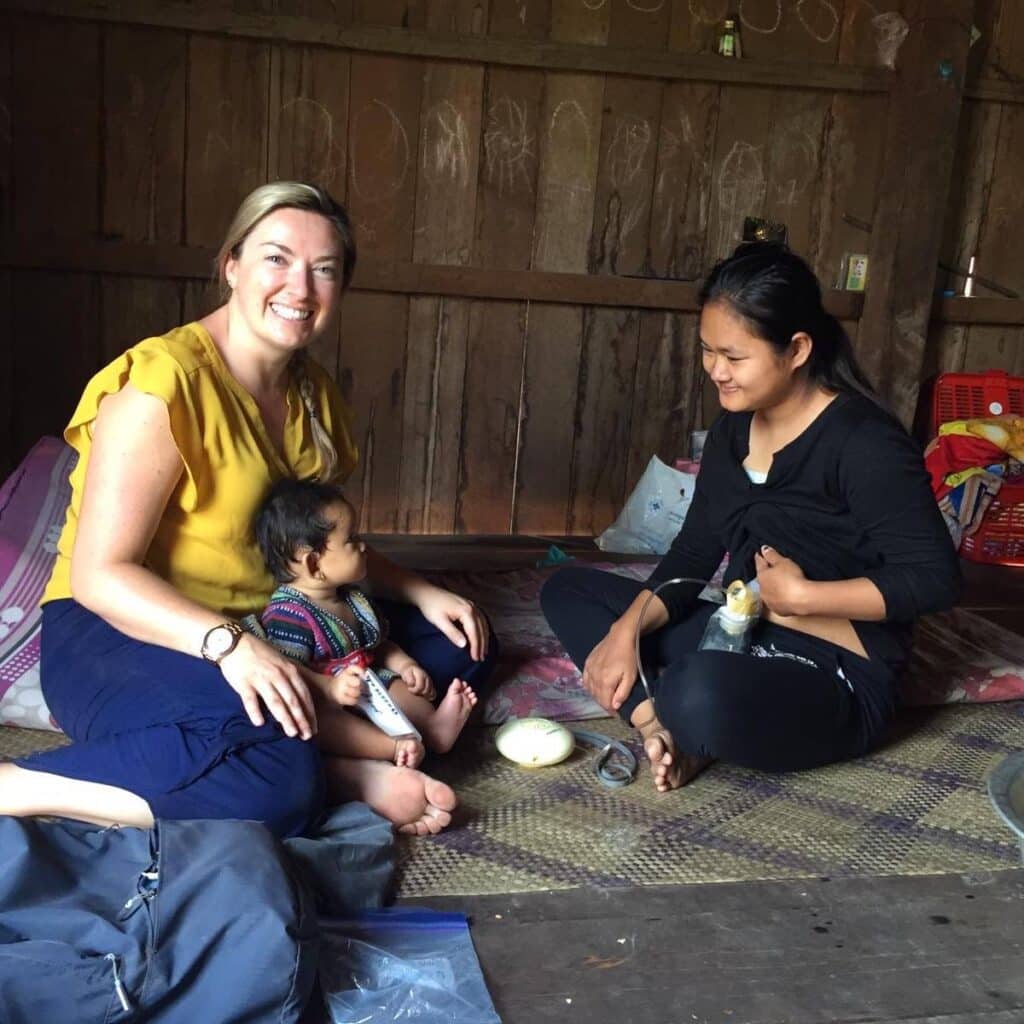 Dr. Kyly Whitfield collecting breast milk in Kampong Thom, Cambodia.
I also look forward to expert insights on the latest micronutrient research on various methods of cognitive assessment. While biological indicators are one piece of the story, understanding the long-term impact of micronutrient deficiency on functional outcomes, such as early cognitive development, is essential. An array of tools and assessments are available, but without the guidance of a developmental psychologist, selecting the most appropriate tests to capture the functional impacts of our interventions becomes challenging. That is why we have organized a session titled 'Tools to assess infant and childhood neurocognitive outcomes in micronutrient trials and studies'. This session will guide us through cutting-edge technologies such as electroencephalography (EEG) and near-infrared spectroscopy (NIRS) eye tracking, behavioral assessments like the Bayleys and Mullens, and standardized questionnaires such as the new Global Scales of Early Learning. Experts with direct experience on micronutrient projects will provide insights on when and how to employ these tools effectively.
The Forum's 6th Global Conference
October 16-20, 2023
The Hague, Netherlands and Virtual
Of course, Track One also has a lens to this year's conference theme: Nutrition for Resilience. Indeed, the links between nutritional wellbeing and population resilience require examination and understanding from across basic science to program delivery. While the theme may immediately bring to mind food security and health programming in the face of ongoing global crises, there is considerable basic micronutrient science that must be elevated and examined.
In Track One, we considered growth and physiological resilience, recognizing the importance of micronutrient interventions in the first 1,000 days window to support lifelong growth and development. We also explored the resilience of our guts in the context of environmental enteropathy and our immune system, and how micronutrient interventions can support immune system resilience and improve health outcomes given the complex interactions between micronutrients, infection, and inflammation. Working across tracks, we are thrilled to co-host a plenary session that will explore these topics and the many other forms of resilience in our world of micronutrients.
With so much new science to explore, I extend an enthusiastic invitation to researchers, students, program designers and implementers, and decision-makers alike to immerse themselves in the wealth of knowledge that Track One has to offer. #MNF2023 is an unmissable opportunity to engage with the latest research that will shape the future of nutrition programs and policies.