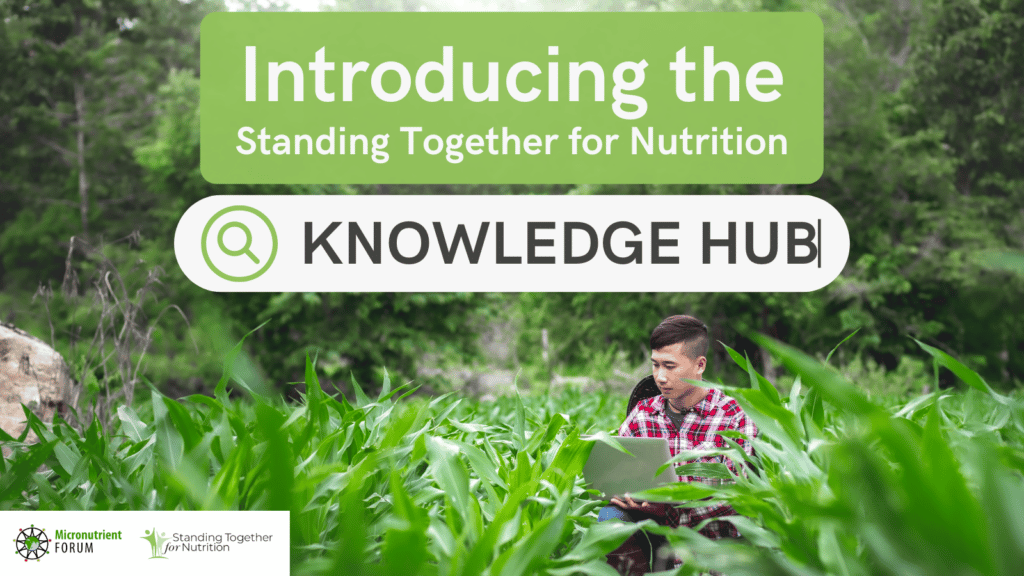 The Standing Together for Nutrition (ST4N) Consortium has launched a searchable Knowledge Hub that includes emerging evidence on the impact of crises on nutritional outcomes and their determinants, as well as recommendations on effective measures to mitigate that nutritional burden.
This Knowledge Hub is for a general audience and the scientific community, policymakers, advocacy groups, and implementing organizations. It comprises nutrition-related evidence on the impact of the COVID-19 pandemic, the Ukraine war, and past crises, and includes peer-reviewed literature, reports, and articles from respected sources.
The evidence includes COVID-19's impact on health, food, economic, social, and education systems, and its disproportionate impact on women's and girls' nutrition. Recent evidence highlights the emerging impact of the Ukraine war on top of existing crises on global food insecurity. The Knowledge Hub also includes evidence from prior disease outbreaks and economic crises applicable to these current crises.
Help us build this Knowledge Hub.
The Knowledge Hub is a dynamic, publicly accessible repository. We ask for your help to continue to expand and improve it. Please send any resources that you believe should be included to ST4Nmail@micronutrientforum.org.